Shaped cutting tips.
Flexible efficiency in best shape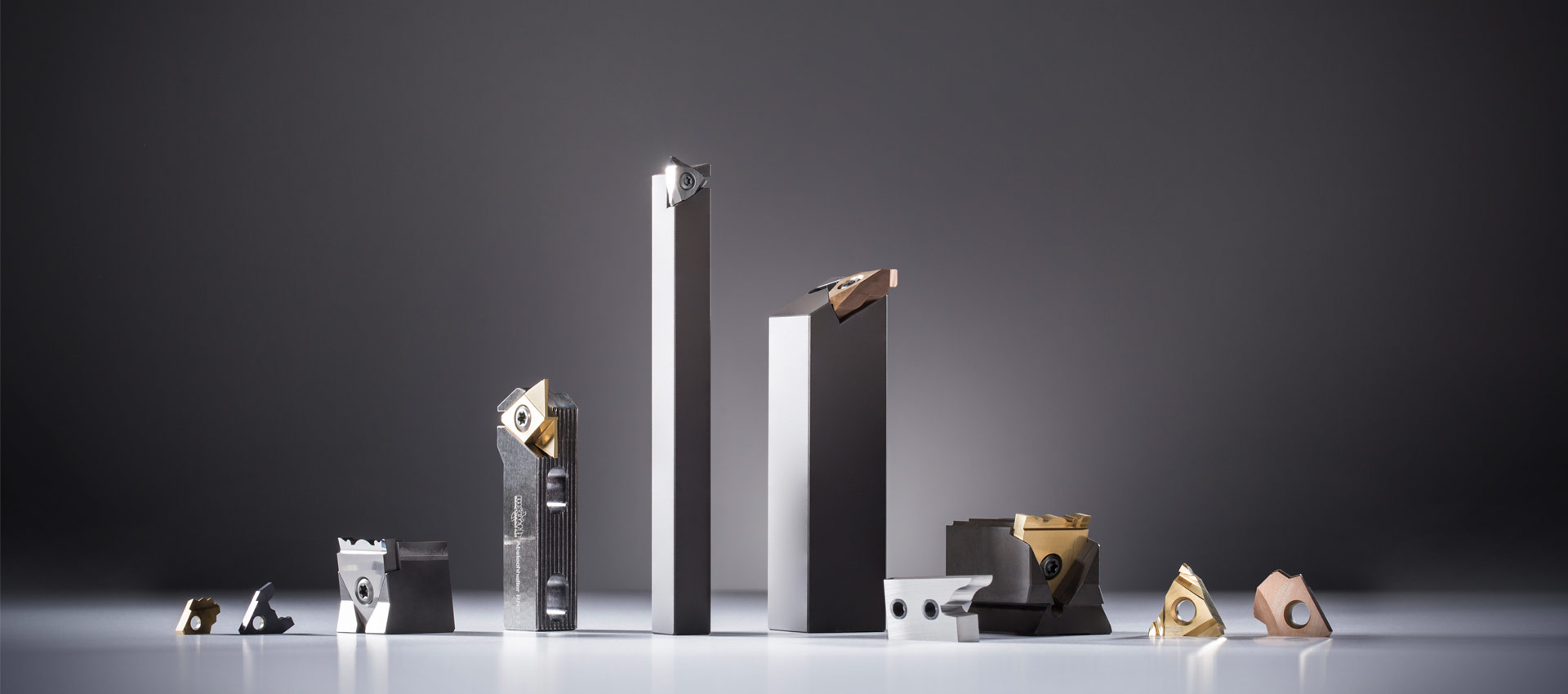 You not only benefit from individual shaped cutting tips on multi-spindle automatic lathes but also on universal CNC lathes. Here, the processing times can be reduced by up to 80 percent – while the quality is increased and the costs are reduced.
Mauth shaped cutting tip systems are the perfect tools for the internal and external processing of your workpieces. The product portfolio comprises interchangeable form tools with one, two and three edges.
Thanks to the excellent replacement accuracy of below 0.01 mm and the consistent repeatability, our shaped cutting tips offer uncompromising quality for fast and efficient production processes.
Would you like to learn more about our comprehensive shaped cutting tip range? Our experts will be pleased to advise you.