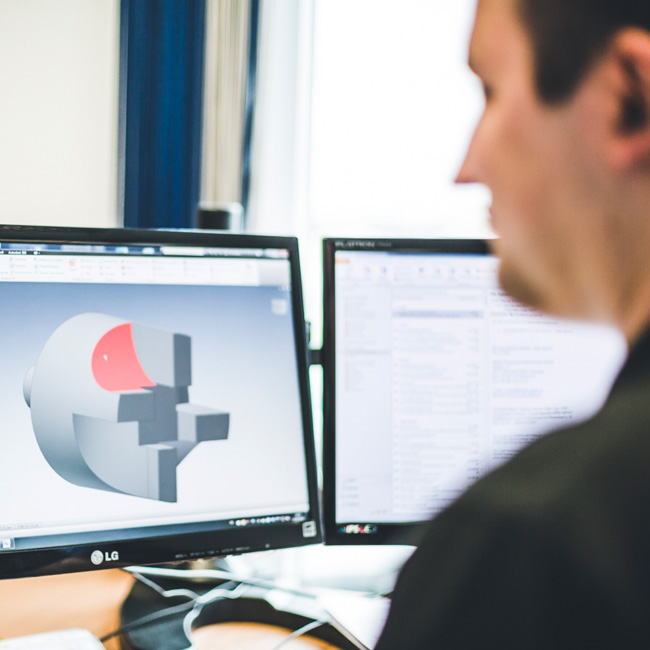 TOOLS FOR METALWORKING – PRECISION FROM CONSTRUCTION TO SHARPENING
We design your tools for metalworking using CAD programs. So you can rely, even in this phase of tooling, on highest standards of precision. In addition to the most modern planning and design methods, we also use standard formats such as DXF, DWG, IGES and STEP. If you want us created your metal tools based on other file formats, please consult our designers! We also take your specific requirements for sharpness, concentricity or spiral gradients into account. Together we find the ideal solution for your perfect tool.
THE CAD CONSTRUCTION - PRECISION IN PLANNING
CAD programs are ideally suited for planning of special tools. We use this software to create exact models of your tools. You will receive the results as a 3D drawing. Tool for the machining of metal must be matched exactly to existing machines or their place of use. CAD programs help to exactly simulate your future metal machining tools. Benefit from our competence in handling CAD software and profit from our experience in tool construction.
Do you have any questions about the CAD design? Our experts will be pleased to help you with advice and action!
PRODUCTION OF TOOLS FOR METALWORKING
In our production, we carefully implement the designs of your individual tools for metalworking. We realize tool solutions for internal and external machining regarding to your specific applications. In addition to the production of standardized tools such as drills, reamers and thread cutters, we are your reliable partner for the production of special tools with very complex shapes.
In tools production we adhere to high quality standards. Our special tools perfectly adapt to your production processes and come with a long service life. Because each piece produced by us stands for reproducible precision, the repeated production of metal processing tools is no problem.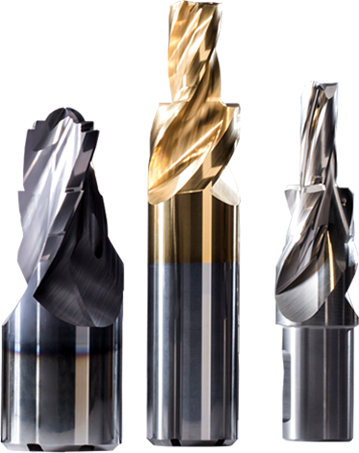 SHARPENING - PRECISION OF TOOLS
If you find a working quality deviation of your tool after an extended period of use, it is time for regrinding. We assist you with support and maintenance of your special machining tools, whatever materials you deal with. Regrinding will be executed on three modern CNC machines. Apart from the precise grinding service, we also preparate cutting edges for step tools, standard tools and mold tools. We too realize the re-grinding of complete circular saw sets reliably for you.
By this you consistently have high-quality tools providing the highest processing quality for your workpieces. Save yourself costs for new acquisitions. Benefit instead from high service life, which can be achieved by regrinding at the Mauth GmbH.
If you wish, the regrinding of your metalworking tools can also be combined with a new coating in different hardnesses. We would be glad to advise you on this topic.
All our services at a glance: